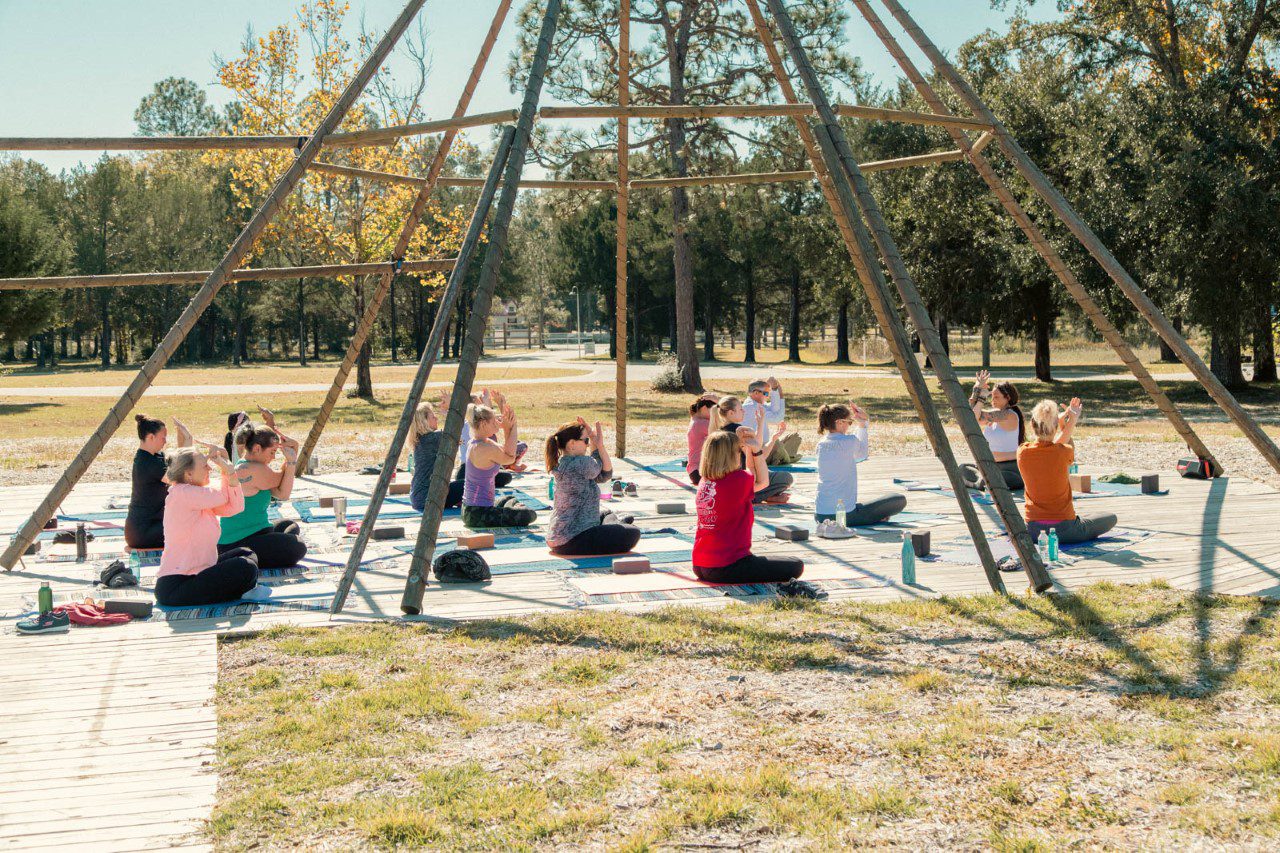 Eka Earth meditations are beginner friendly and easily digestible. We offer meditation styles that focus on creating a clear mental landscape, cultivating a more ease-full and harmonious lifestyle.
Meditation is a natural technique that can be used to help alleviate stress and increase mental clarity in our everyday lives.
Meditation practices are held outdoors on a weekly basis at Alaqua's new home in our tepees or courtyard, and do require registration in advance. Our address is 155 Dugas Way, Freeport, FL 32439. Participants should bring their own mat, refillable water bottle, and a blanket for meditation and savasana on cold days.
*Please note that the Refuge is not open to the public currently, as buildings are still being constructed.
SIGN UP TODAY!
(You can also sign up for Yoga, Therapeutic Art, or Jin Shin Jyutsu classes!)