A Kindness Kollective Integrative Healing Program
Grounding and Intuitive — Our Yoga classes are being offered in partnership with Eka Earth. We offer sequences that encourage comfort and peace within your own body. Our instructors focus on breath, safe alignment, and modifications for all body types.
Eka Earth yoga is inspired by the Earth's elements and a harmonious relationship to the Earth. Our hopes are that you step off the mat feeling refreshed, at ease, and inspired to live your fullest life.
Yoga practices are held outdoors on a weekly basis at Alaqua's new home in our tepees or courtyard, and do require registration in advance. Our address is 155 Dugas Way, Freeport, FL 32439. Please be sure to wear comfortable clothing for outdoor weather, bring your own yoga mat and blankets or comfort items to stay warm during stillness, and a refillable water bottle.
*Please note that the Refuge is not open to the public currently, as buildings are still being constructed.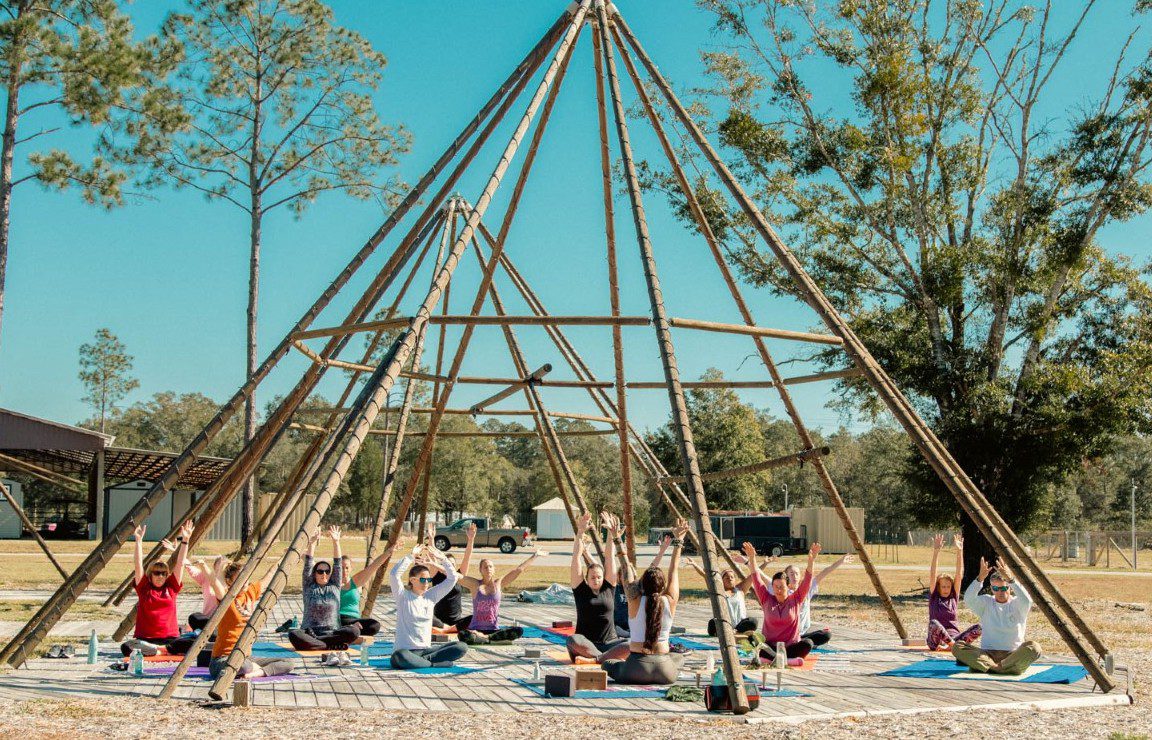 SIGN UP TODAY!


(You can also sign up for Meditation, Therapeutic Art, or Jin Shin Jyutsu classes!)