Take it outside at Alaqua Unleashed dog park!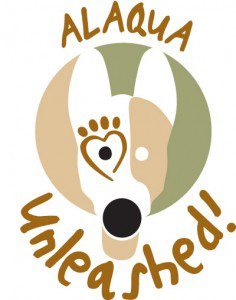 Alaqua Unleashed serves as Walton County's largest secured, off-leash Dog Park featuring separate areas for large and small dogs. Alaqua opened the park in 2011 with hopes of providing a safe place for the dogs in our community to run and play and get the exercise that they need. Part of our mission is to not only care for animals while at our facility, but to keep pets happy and thriving in their forever home when they leave us, and exercise is a big part of that.
We have high hopes for the future of Alaqua Unleashed which includes plans for a landscaped and sheltered seating area for pet owners; a hiking area and also a water feature. We also plan to one day expand it even further to serve as a concert venue for community and fundraising events.
We try to always stress to our adoptive parents the importance of exercise to the health of their dog. All dogs require a certain level of exercise in order to maintain a healthy lifestyle and we hope that people will continue to support and take advantage of all that Alaqua Unleashed has to offer.
The park is located in South Walton on J.D. Miller Road and also serves as a location for us to offer our agility and obedience training courses. Alaqua Unleashed is supported through memberships, sponsorships and donations. Hours of operation are from dawn until dusk. We encourage pet owners who visit the park to purchase a yearly membership, which helps us to continue to maintain this great outdoor space.