Benefiting Children & Animals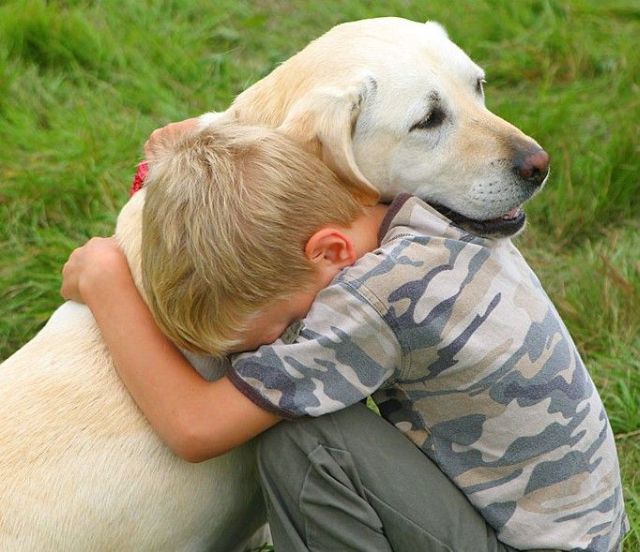 Interacting with animals is good for the soul and can even be therapeutic in many cases. The Young Rescuers Club is a program offered to children 8 to 14 years of age that promotes interaction and involvement of young volunteers here at the Refuge. This program is mutually beneficial to the children and the animals at our facility.
Why animals?
Studies show that interaction with animals can be beneficial to many different aspects of a child's development. Children who struggle with social skills and development often find it much easier to connect with an animal, allowing them to express themselves in an atmosphere that is free of judgement. This type of interaction can help a child build confidence and help their personality to flourish. Children with special needs and other developmental delays have been found to greatly benefit from interacting with and learning from animals.
Learning Empathy and Compassion
There are many different ways that young volunteers can lend a helping hand at Alaqua and we often find that the children thoroughly enjoy the time they spend with us. These children learn the importance of giving back to their community while also internalizing what it means to have empathy for someone, or something different than themselves.
Here are some of the activities they will partake in: 
Crafting dog, cat and bird toys
Making bird treats
Reading to the birds and dogs
Bathing dogs
Brushing dogs and cats
Grooming miniature horses
Bottle feeding goats (when available)
Preparing food for and feeding animals
We believe that one of the best parts about the Young Rescuers Club is that children are learning what it means to have compassion for all animals. It would be difficult for anyone to spend any significant amount of time at our facility and not feel a connection to our animals. This is such an important lesson for children to learn as it will help shape them into more compassionate adults.
We are proud to offer this program to our community. It is extremely gratifying to watch a relationship flourish between a child and an animal, and it makes us proud to see so many children who are eager to give back to their community in such a special way. This is a great way for children to see first-hand the responsibility that is involved in taking care of a pet and a great way for parents to test the waters and introduce these types of responsibilities to their children before making the decision to adopt a pet of their own. And even more than that? The energy that children bring to our facility gives life to the animals here, inspiring and encouraging each puppy, cat, horse, goat and pig that their buddy is on the way.