Provide Foster Care For an Animal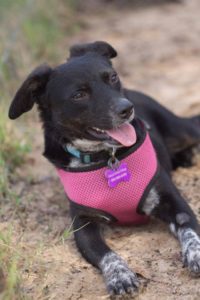 Thank you for your interest in fostering an animal from Alaqua. Fosters must meet all minimum requirements to be considered. The information you provide will be held in the utmost of confidence. All questions must be answered. Please be sure to fill in all fields and, after submission, scroll down to confirm the form was submitted. You will see a confirmation message.
Foster Care Requirements
I certify that my own pets are currently licensed and up to date on his/her vaccinations, including rabies. I also confirm that all of my animals are on heartworm prevention medicine and have been spayed or neutered.
I agree to keep my pets separated from the foster animal for at least 10 days; in the case of puppies and kittens my pets must be kept separate for the entire time I foster. If the foster animal is incubating any diseases, this separation will minimize the chance of communication of any illness.
I agree to keep the foster animal indoors unless accompanied outside by myself.
Should the foster animal become ill while in my care, I agree to follow the provided guidelines and call Alaqua. If I take the foster animal to a private veterinarian, any charges that may be incurred will be my responsibility. Deworming and vaccinations that are required during the foster period will be provided at the Refuge by scheduling an appointment.
I fully understand that the foster animal is the property of Alaqua Animal Refuge. Any decision made by Alaqua will be followed by me, regarding the return and/or disposition of the foster animal.
I agree to return the foster animal(s) as instructed. I agree to make an appointment on the established date of return. Incoming foster animals are to come through the adoption office, and the adoption coordinator will announce their arrival to the veterinary staff.
I understand that Alaqua Animal Refuge is not responsible for any property damage and/or injuries that may occur. Any damages and/or injuries will be my responsibility.
Alaqua Animal Refuge is held harmless should any animal(s) become ill from a foster animal. I further agree to pay any veterinary expenses incurred for my animal.
I agree to follow the established naming protocols for the pets in my care if they do not already have names. In the event of a mother animal and babies, the puppies/kittens will have names beginning with the same letter as the mother.
I will provide updates to the adoptions employee regarding the pet(s)'s personality and health, along with updated photos of the pet. All pets must be adopted through the Alaqua Animal Refuge adoptions office; although I may give adoptions applications to interested parties all approvals will be done via the normal adoption process at the Refuge office.
Foster must be 21 years of age or older.
All fostered puppies and kittens must be kept separate from other pets at all times.
Please note that fosters of orphaned animals requiring bottle-feeding must have prior experience and/or training and be individually approved by our Foster Coordinator and Veterinarian Team.