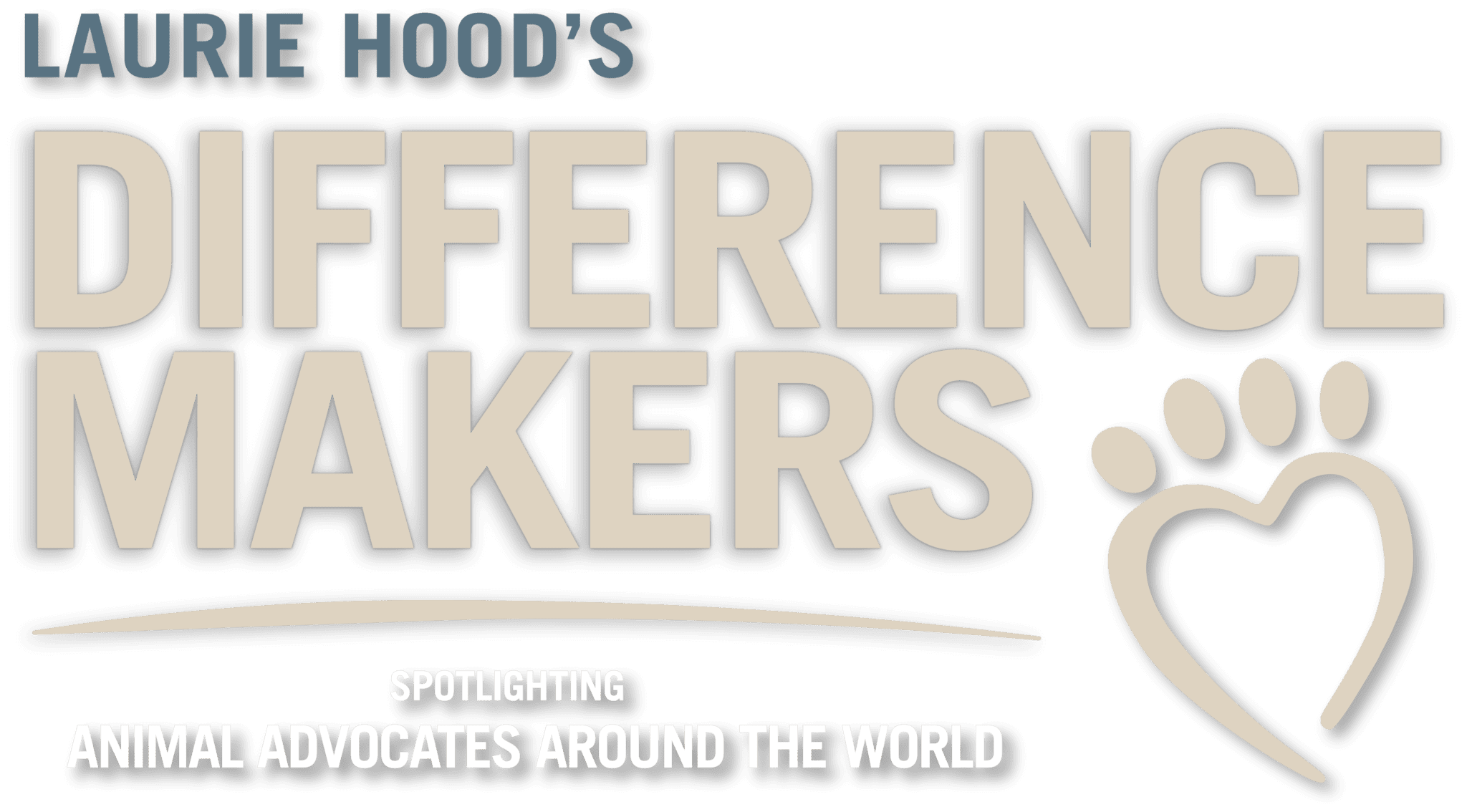 Laurie Hood's Difference Makers Video Podcast Series
Alaqua Founder Laurie Hood Interviews Animal Protection "Difference Makers"

Laurie Hood's Difference Makers Video Podcast Series spotlights animal advocates around the world who have dedicated their lives to animal protection and safety. Hosted by Alaqua Founder Laurie Hood, the series highlights true 'difference makers' as they work to advance the interests and well-being of both domestic and wild animals.
The Series is a must watch for all animal lovers and a rallying cry to help create much needed and lasting change in our society. Our hope is that the podcast series will entertain, inform, inspire, and encourage support for this important work—in our own communities and across the globe. 
Be a "Difference Maker" for Animals
You can help support the work of Alaqua Animal Refuge and Laurie Hood's Difference Makers Podcast Series. Your "Difference Maker" gift will help us create more podcast episodes as we continue our journey to advocate for all types of animals and their overall welfare.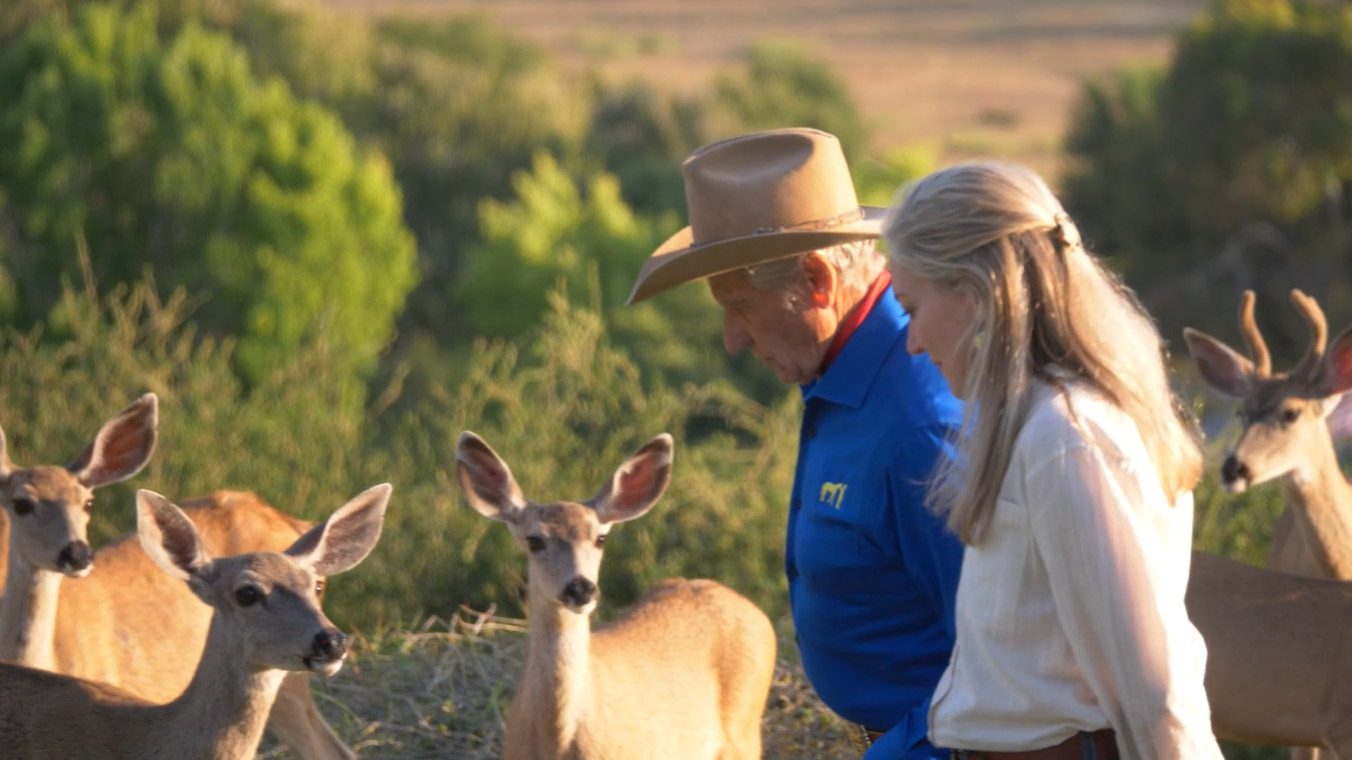 SEASON 2 | EPISODE 1 – 4  
Temple Grandin—A True American Icon
Temple Grandin, world famous author and speaker on both autism and animal behavior, sits down with Alaqua Founder Laurie Hood for incredible conversations about Dr. Grandin's amazing life story and accomplishments.
> Watch Episode 1
> Watch Episode 2
> Watch Episode 3
> Watch Episode 4
SEASON 2 | EPISODE 5 – 6  
WildAid's Peter Knights on 'When the Buying Stops, the Killing Can Too"
Peter Knights is one of the biggest names in wildlife conservation and advocacy, and may be the most influential "difference maker" of our time. Peter shares how he began his life's work as a wildlife trafficking investigator and ultimately founded WildAid, the global leader in the concept of demand reduction—which vigorously combats the illegal wildlife trade, a multi-billion-dollar global industry largely driven by consumer demand.
> Watch Episode 5
> Watch Episode 6

SEASON 2 | EPISODE 7  
Gaining Trust from an Alaskan Sea Wolf – An Update on "Dark Wind Howling" 
Wildlife filmmakers Buck Wilde and Esther Gossweiler return to update Alaqua Founder and "Difference Makers" Host Laurie Hood about the first documentary ever made about rarely seen Alaskan Sea Wolves, "Dark Wild Howling." The duo share how Esther patiently gained the trust of an alpha male wolf she named Mosquito, who eventually introduced her to his pups. The film sheds light on the twenty-thousand-year-old question of how wolves became domesticated.
> Watch Episode 7


SEASON 1 | EPISODE 1
Filming Alaskan Sea Wolves in Brown Bear Country
Wildlife expert, filmmaker, and photographer Buck Wilde partners with Esther Gossweiler, wildlife photographer, to chat with Laurie Hood about their joint venture filming "Dark Wild Howling," a documentary highlighting rare Alaskan Sea Wolves in the remote vast Alaska wilderness while going nose-to-nose with Black Bears. > Watch the Episode
SEASON 1 | EPISODE 2
From World Champion to Influential Animal Protector
Animal Wellness Action Lobbyist Marty Irby talks with Laurie Hood about his wild ride from Tennessee Walking Horse World Champion to outcast to top-ten DC lobbyists, and shares his feelings about animal advocates, activists, and "whack-tivists." > Watch the Episode
SEASON 1 | EPISODE 3
The Plight and Protection of Wild Horses
Laurie Hood interviews Ellie Phipps Price, President of the American Wild Horse Campaign, at her Montgomery Creek Ranch in Northern California, where they discuss what's wrong and what can be fixed with the way wild Mustangs are unfairly treated at taxpayers' expense.  > Watch the Episode
SEASON 1 | EPISODE 4
Monty Roberts' Timeless Legacy as a Real-Life Horse Whisperer
Monty Roberts is a world-renowned promoter of natural horsemanship training. His book "The Man Who Listens to Horses" has sold over six million copies. Monty sits down with Laurie Hood and reflects on his lifetime of accomplishments promoting non-violence, what it's like to chat with the Queen of England on a regular basis, and about having been a father figure to James Dean.  > Watch the Episode
SEASON 1 | EPISODE 5
From World Cup Cyclist to Confronting the Chinese Wet Market Crisis
Laurie Hood and Odessa Gunn, peers at Animal Wellness Action, and both founders of animal refuges, share stories of rescue with a focus on Odessa's journey to confronting the Chinese wet market crisis.  > Watch the Episode
SEASON 1 | EPISODE 6
Saving the Iconic American Wild Mustangs
Sonya Spaziani, a.k.a. "Mustang Meg", founder of Mustang Wild, gives host Laurie Hood her first view of wild Mustangs in the eastern Oregon, South Steen's high desert. In this interview, Sonya opens up and shares her love of freedom after escaping communism as an infant and her passion to maintain freedom for the iconic American Wild Mustang herds she's been tracking for decades.  > Watch the Episode
SEASON 1 | EPISODE 7
Sustainable Animal Programs from the Galapagos Islands to South America
From the Galapagos islands to Pablo Escobar's Hippo farm in Columbia, Emma Clifford's Animal Balance organization collaborates with communities in need to create sustainable and humane non-human animal management programs to prevent suffering and ignite social change.  > Watch the Episode